SOURCING PROCUREMENT SPECIALISTS
Choosing EES as your procurement partner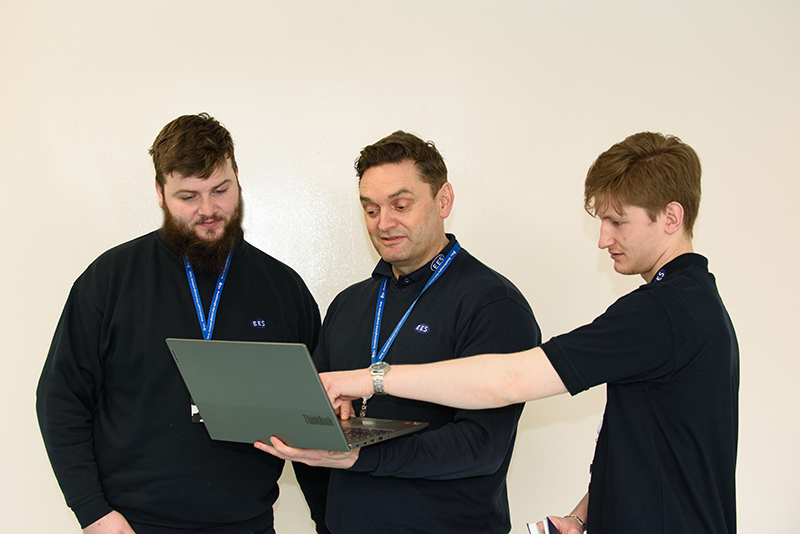 Hiring a sourcing procurement specialist is a vital decision in helping reduce costs when it comes to your purchasing decisions and processes. Many companies have procurement guidelines in place, but these can often be dated and inefficient. At EES, we can provide an advisor who can audit your current system, identifying areas in which to improve. Our staff can introduce a number of changes that will help your supply chain efficiency, automate your system, reduce costs and negotiate important contracts.
By working with us, you can ensure that your employees will receive high levels of training if necessary, the products and materials you need will be sourced strategically, and each process will be evaluated and tracked over time to ensure better performance. This will lead to an optimised supply chain for your business, allowing it to grow rapidly within a competitive market.
EES can improve your business in a number of different ways within four main areas. Let's take a closer look:
Performance Monitoring of Suppliers and Your Supply Contracts
While you may have used the same supplier for a number of years on the same contract, this may not be the most efficient option for your business. As part of our specialist procurement services, the staff at EES are here to advise on your purchases, negotiating contracts and agreements with suppliers on your behalf. This can lead to reduced costs for your business and better contract terms. We work to refine your supply contracts by consolidating your shipping, creating master agreements with all of your suppliers on the same terms and managing your purchasing to ensure you only stock what you need. On top of this, we ensure that suppliers are aware of the performance indicators that we evaluate them on, such as delivery times, warranties and customer service, to ensure you are getting the most out of your money.
Cost Analysis and Optimisation
We use cost analysis to ensure that your procurement operation is optimised for your business. Our expert staff help to identify cost inefficiencies within your system and work to overcome these. These inefficiencies may include issues such as the organisation of your storage, high shipping costs, issues with warranty or outdated and inefficient contracts. Additionally, if your business currently has no cost tracking or analysis, this can lead to great inefficiencies in your system.
The staff at EES will identify your areas of need and work to overcome them. This may include taking action such as changing where you source your materials, renegotiating sourcing contracts and implementing a new cost analysis system to monitor your company's progress. This, in turn, can lead to a brand's better understanding of their spending and lower costs for the business.
Redesigning Inventory Management Systems
While your current inventory management system may seem to be effective, our procurement specialists may be able to redesign it in order to save costs and make it more efficient. Upgrading your inventory management system will help identify stock redundancies, streamline supply and restocking processes and reduce storage costs by using a more efficient storage system. Inventory management systems are a great way to help reduce the impact of the uncertainty when it comes to your future sales and can help adjust to lower profits and a reduction in clients. It is a way to safeguard your business as much as possible from future issues. On top of this, a great inventory management system helps ensure that there are no manufacturing interruptions due to a lack of materials in stock. EES can make sure that all the products you require are on site on time, meaning that there are no costly downtimes.
Forecasting To Aid Procurement
At EES, we analyse data to help predict your business's sales patterns and use this to inform the rate that you purchase from suppliers. Often, brands that use goods that cannot be returned or cancelled, or materials that may waste over time, they experience costly losses due to over or under buying. While this cannot be avoided entirely, our expert staff are trained to use a number of sources, including trends in the market, your historical sales data and forecast models, to estimate the number of materials you require and use this to aid procurement. This ensures less wasted money and a more efficient system.